Starlink on Stödig vessels
Over the past months, Stödig Ship Management has been equipping multiple vessels in the North Sea and the Mediterranean with Starlink satellite internet. This cutting-edge technology has enabled faster and more efficient data transfer between the vessels and shore, with transfer speeds reaching up to 300 times faster than regular VSAT.
Thanks to this upgrade, bandwidth-intensive data can now be transferred with ease, improving the overall communication capabilities of the ships. With the implementation of Starlink, Stödig Ship Management continues to show its commitment to providing the most advanced technology to its fleet, ensuring reliable and efficient operations on the high seas.

The increase of bandwidth will also improve crew welfare, providing them with a more capable and stable connection for communicating with those back on shore. Stödig is continuously working to provide their crew with the best possible facilities, ensuring better morale, greater efficiency and and increased safety for those onboard.
"We provide first-class ship management services to our customers. Thus, we strive to provide first class facilities both for business and welfare needs onboard. Using Starlink is a complete game-changer for us".

Gisle Kårbø Rong (Managing Director, Stödig)
Pioneering the sustainable sea freight industry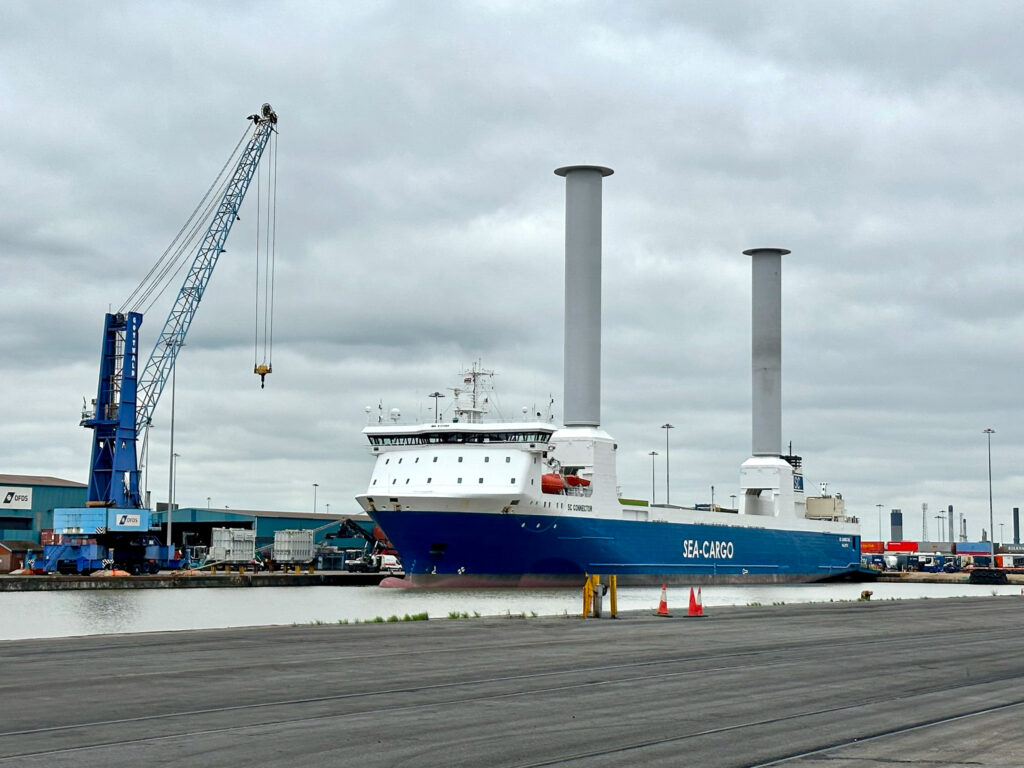 Sea-Cargo AS' flagship, SC Connector, is among the vessels to benefit from the Starlink satellite internet upgrade. This wind-assisted Ro-Ro vessel operates between Norway and the continent, and is a unique and pioneering vessel in the maritime sea freight industry thanks to its tiltable, flettner rotor-sails installed by Norsepower.
"It is not only about high-speed internet but also having a modern infrastructure onboard that can utilise all the advantages that Starlink provides. Our onboard information systems have already set us on a cloud journey, and now we're discovering even more opportunities".

Jan Eide (Head of IT, Stödig)
By installing Starlink on SC Connector, Stödig Ship Management is contributing to Sea-Cargo's goal of having a modern and sustainable fleet. The technology's faster transfer speeds and greater bandwidth capabilities will enable the vessel to communicate more efficiently and effectively, and to utilise modern, data-driven solutions for optimising its operations. With SC Connector already having a modern onboard information system, implementing Starlink was an easy choice.
This upgrade is another step toward sustainable shipping, and highlights the commitment of both Stödig Ship Management and Sea-Cargo AS to a greener future for the shipping industry.